Microwave Repair
You might be able to get by for a few days without other appliances, but when your microwave breaks down, you need it repaired as soon as possible.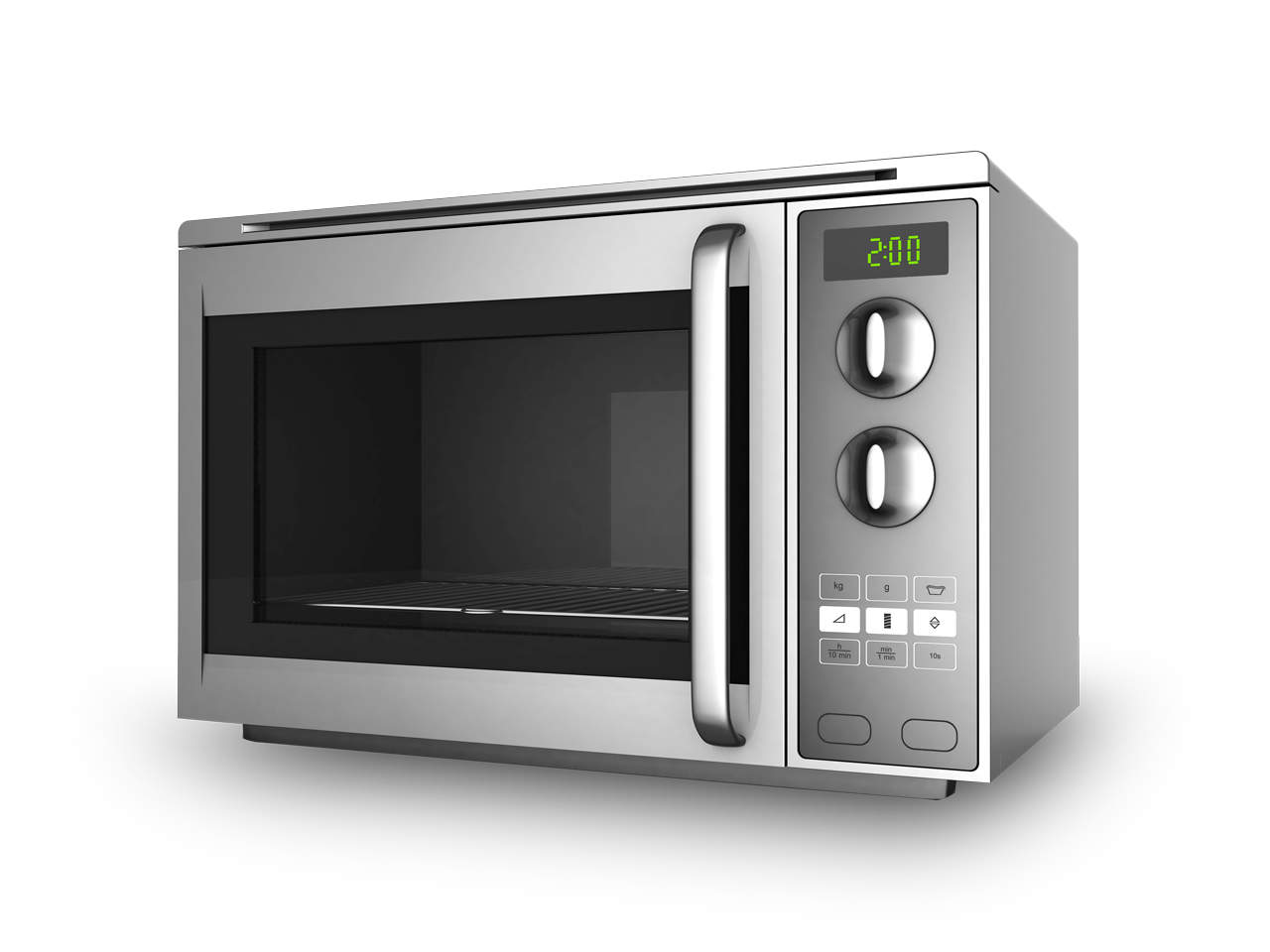 Schedule a Repair
Our local, reliable Candu™ Pros can get your microwave up and running again, with no surprises when it comes to pricing. Our flat fees include parts and labor, so you'll know what you'll pay before the job begins. Our online booking is fast, easy and accurate – just answer a few quick questions to see your flat-fee price for repair.
Common Issues
Some common microwave issues requiring repair include:
Sparks inside the microwave

A microwave that has stopped working, whether it won't turn on or has stopped heating food

A microwave with a broken touchpad or a touchpad that only works sometimes

A microwave with a blown fuse

A microwave turntable that is no longer spinning

Strange odors in the microwave or unexplained greasiness
No matter what the problem is with your microwave, your Candu Pro can help. With convenient online booking, it's simple to book an appointment to get your broken microwave fixed.
The Candu Difference
One of the most stressful parts of having a microwave repaired is not knowing how much it will ultimately cost – especially when a repair ends up needing more parts or more man-hours than expected to complete.
That's why we show you the upfront flat-fee price online. You'll know going in how much your repair will cost, including parts and labor. And the work will be backed for 6 full months by the Candu Will Do Guarantee™. See details.
Brands Serviced
GE

Whirlpool

Kenmore

Frigidaire

Samsung

Kitchen Aid

Maytag

LG

Sharp

JennAir

Amana
Looking for someone to fix your microwave? With Candu, you have access to a network of appliance repair professionals who specialize in microwave repairs. Even if you have a smaller or lesser known brand, your Candu Pro can do the work.
Types Serviced
Candu Pros can help service any type of microwave including:
Over-the-range units

Countertop or free-standing

Built-in

Drawer-style
HOW LONG SHOULD A MICROWAVE LAST?
Microwaves should last between 9 and 10 years. There's not much that can be done to maintain them other than keep them clean. In fact, it's been reported that microwaves are some of the most durable and least repair-prone appliances thanks to their technology.
During the troubleshooting phase of a microwave repair, most appliance repair technicians discover one of several common issues which can be repaired by your Candu Pro.
Do you need microwave repair? Book service in your area.
Parts We Replace
Microwave parts that our Cando Pros frequently replace include:
Lights

Fuses

Drive bushings

Capacitors

Stirrer belts

Switches

Diodes

Fan motors

Magnetrons

Tray motors

Charcoal filters

Door latches
SHOULD YOU REPAIR OR REPLACE YOUR MICROWAVE?
Sometimes, a broken microwave just isn't worth the repair. If your microwave is getting older or if your repair needs are extensive, your Candu Pro will likely recommend replacement, especially because microwaves can be one of the cheaper appliances to replace. In some cases, it can be much more cost-effective to buy a new appliance instead of repairing.
If you choose to replace, as a Candu member who selected our flat-fee repair option, you can shop and save on a wide selection of GE Appliances models through our Candu Appliance Upgrade Program. Plus, you'll get free delivery, installation, and disposal of your old microwave.
DIY Tips
A problem with the thermal fuse could be the reason your microwave won't turn on. For simple fixes you might be able to make yourself, be sure to take a look at our DIY videos.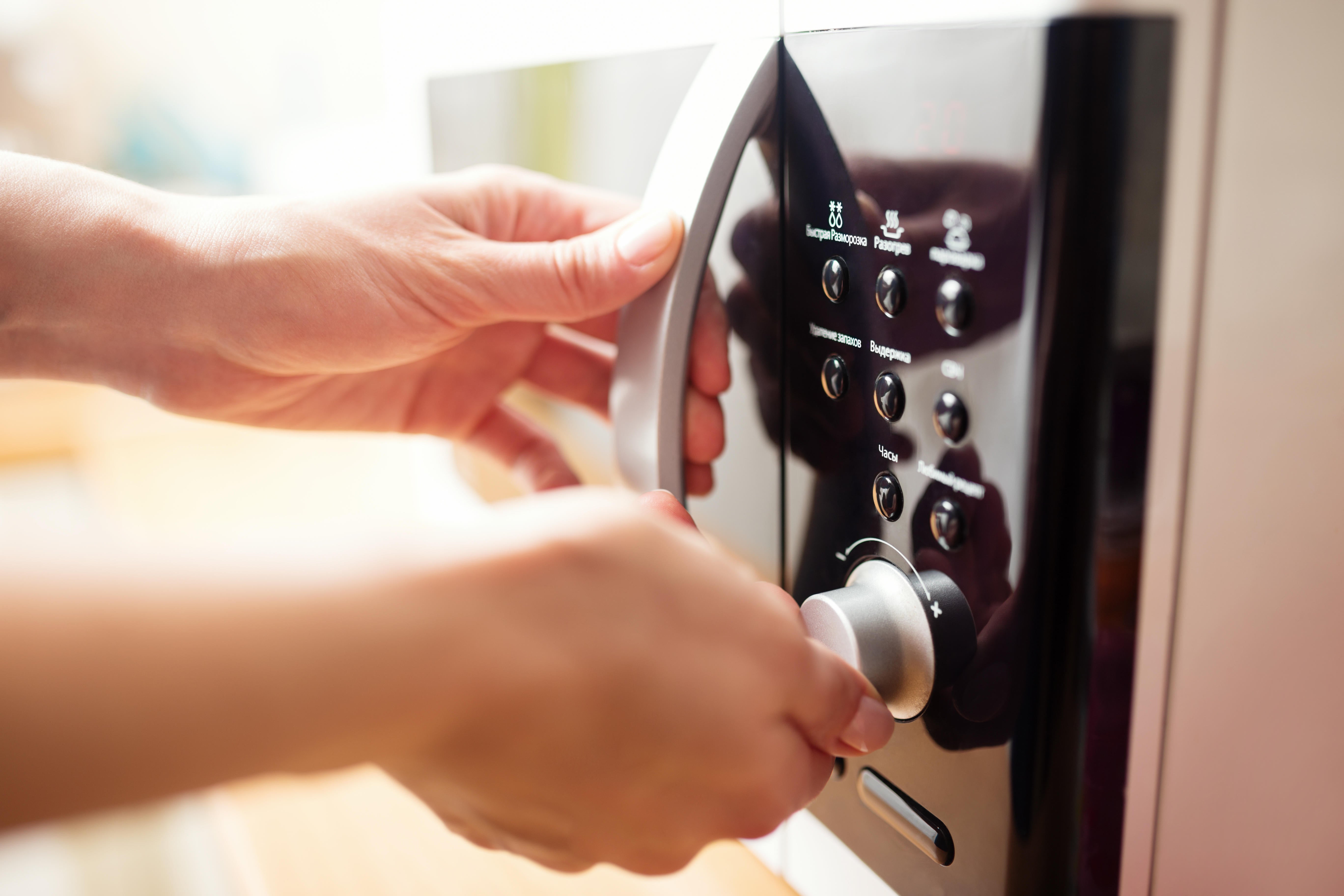 Microwave Maintenance
Maintaining your microwave is important to help you get good use out of it for as long as possible. Much of what you need to do to maintain your microwave is easy to do at home. By keeping the inside and outside your microwave clean, using microwave-safe containers and avoiding putting metal in the microwave, you can make your appliance last longer.