Freezer Repair
Your freezer lets you keep food fresh longer, save money and reduce waste. But when your freezer isn't freezing, what can you do?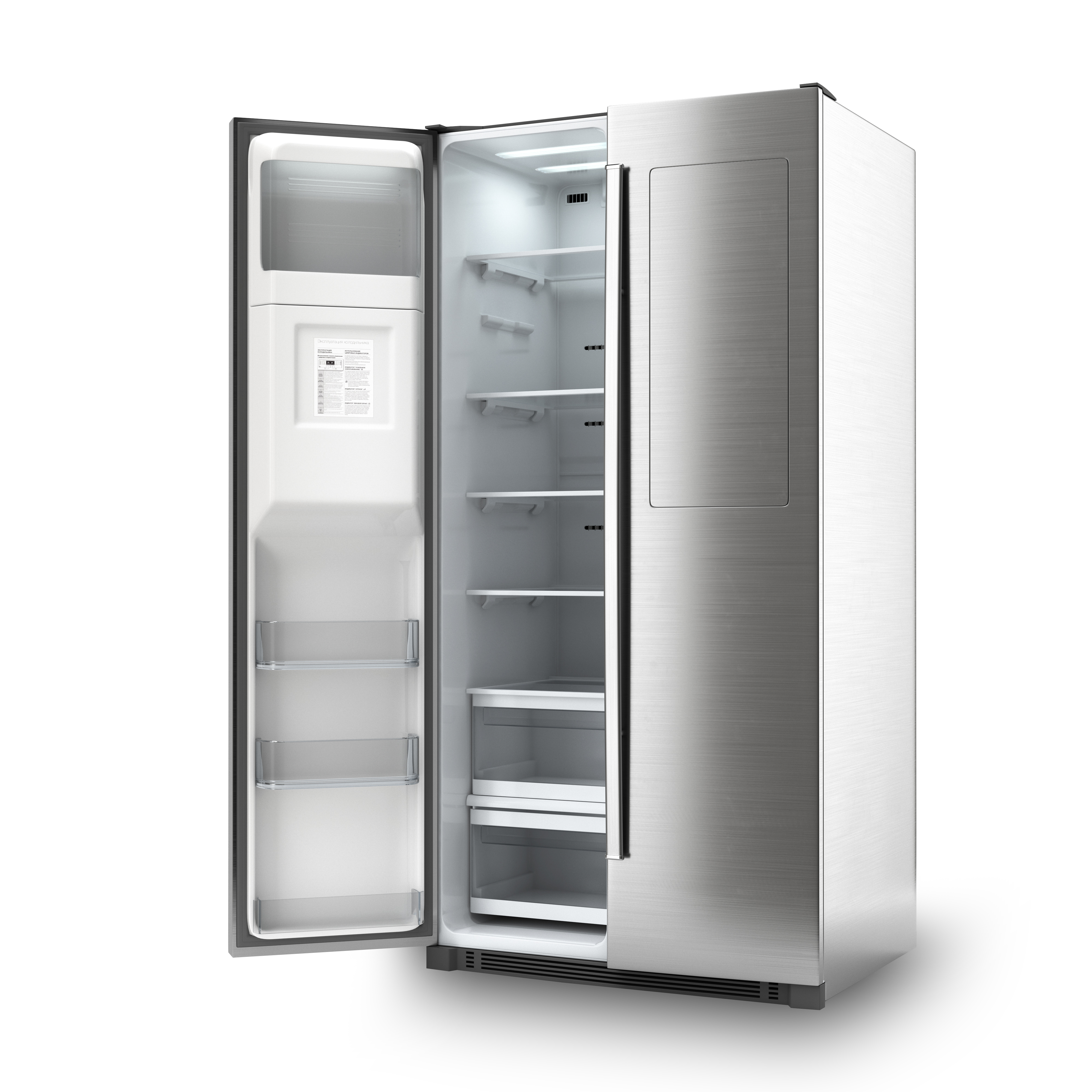 Schedule a Repair
You can book a service appointment online with Candu. We'll send a dedicated Candu Pro to your home to troubleshoot, diagnose and repair your freezer problem. When your freezer needs repair, our online booking system lets you schedule a two-hour appointment window for a flat rate, without the need to call or wait on hold.
Common Issues
Some problems that could affect your freezer include:
Loud noises during operation, which could be a sign of compressor issues

Temperature fluctuations inside the freezer

Defective or damaged door seals

The freezer over-cooling or under-cooling

The freezer not turning on at all
With the help of Candu, you can get your freezer problems solved sooner.
It's hard to diagnose and repair a freezer issue on your own. When your freezer is not getting cold enough or is not working at all, you need the help of a professional to find the problem and fix it – especially since some freezer parts could be dangerous to repair or remove without the specialized equipment and tools that Candu Pros have.
Brands Serviced
Kelvinator

Kenmore

Revco

KitchenAid

Whirlpool

LG

GE

Samsung

Igloo

Maytag

Amana

Haier

SubZero
At Candu, we contract licensed, reputable repair companies who are accustomed to working on freezers from all major manufacturers.
Types Serviced
Our Candu Pros have experience with all types of freezers, including chest freezers, drawer freezers, upright freezers and even refrigerator-freezer combos. They work with freezers from Sears, Lowe's, Home Depot and all other major appliance retailers.
When you book an appointment with a Candu Pro online, there's no need to worry about the cost, because you'll pay a flat fee for your repair, no matter how many parts or how much labor you need.
No matter what brand of freezer you have in your home, we can send you a Candu Pro who is familiar with the manufacturer and its models and who knows what to do to get your freezer working again.
We network with appliance repair companies in your area, so we can send a knowledgeable, local professional to solve your freezer problems. You can book your appointment online, and our customer portal lets you store your information, including appliance and contact info, as well as your booking and service history.
Do you need freezer repair? Book service in your area.
Parts We Replace
There are many important parts that keep your freezer functioning properly. Some of the parts that might need to be replaced on your freezer include:
The door seals on an upright freezer, or the lid gasket on a chest freezer

Thermostats

Evaporator, evaporator coils and evaporator fans

Defrosters

Compressors

Motors

Fans

Overload protectors

Defrost control timers

Relays

Switches and door switches

Seals/gaskets
The Candu Pro we send will listen to your concerns and carefully inspect your freezer, determine the issue and replace the faulty parts. Some parts, such as the evaporator fans, safety switches and defrost control switches, may be too dangerous to attempt to replace on your own, so it's best to have a professional do it.
Repair Insights
On average, a freestanding freezer lasts about 16 years. Some freezer problems are more expensive to repair than others, such as a bad upright or chest freezer compressor, for example. Depending on how expensive your freezer repair is, your Candu Pro may recommend replacement instead – and replacement may be a good idea if your freezer is old.
Additionally, some repairs may not be possible. For example, in some cases, your freezer may be so old that the Candu Pro can no longer get parts for it, and therefore can't repair it. If your freezer can't be repaired, we can help you get it replaced. You can purchase a new and discounted freezer from GE directly through us and save up to 30%.
DIY Tips
The most common reason for a freezer to stop freezing is dirty condenser coils. Dirty condenser coils greatly reduce the overall cooling capacity of a freezer.

To clean the condenser coils, unplug the power to the freezer and move the unit away from the wall.

Inspect the unit to determine where the condenser coils are located. Two common places are either under the freezer behind the base plate for freestanding freezers or on the back of the refrigerator behind a grill.

Once you have located the condenser coils use a refrigerator coil brush to gently brush away any dirt or debris that has built up on the coils.

After all of the dust and debris has been brushed off of the coils, use a vacuum to clean up the area. Removing the dust and debris is important in order to not have it build back up on the coils.

Return the unit to its location and plug it back in. If dust buildup was the issue the freezer should begin to operate as normal.
If this didn't help, Candu can. Book a Candu pro online today! It's easy.
Freezer Maintenance
Regular maintenance can help your freezer last as long as possible, so you can put off the purchase of a new unit for a little longer. Some maintenance tasks, such as vacuuming off the condenser coils, keeping the interior clean and maintaining the proper interior temperature, can easily be done at home.
If you can't repair your freezer on your own, don't get stuck with lost food – book your freezer repair appointment with Candu today.