Dishwasher Repair
When your dishwasher isn't working, dirty plates can pile up fast. Dealing with a broken dishwasher is a problem that you want fixed fast.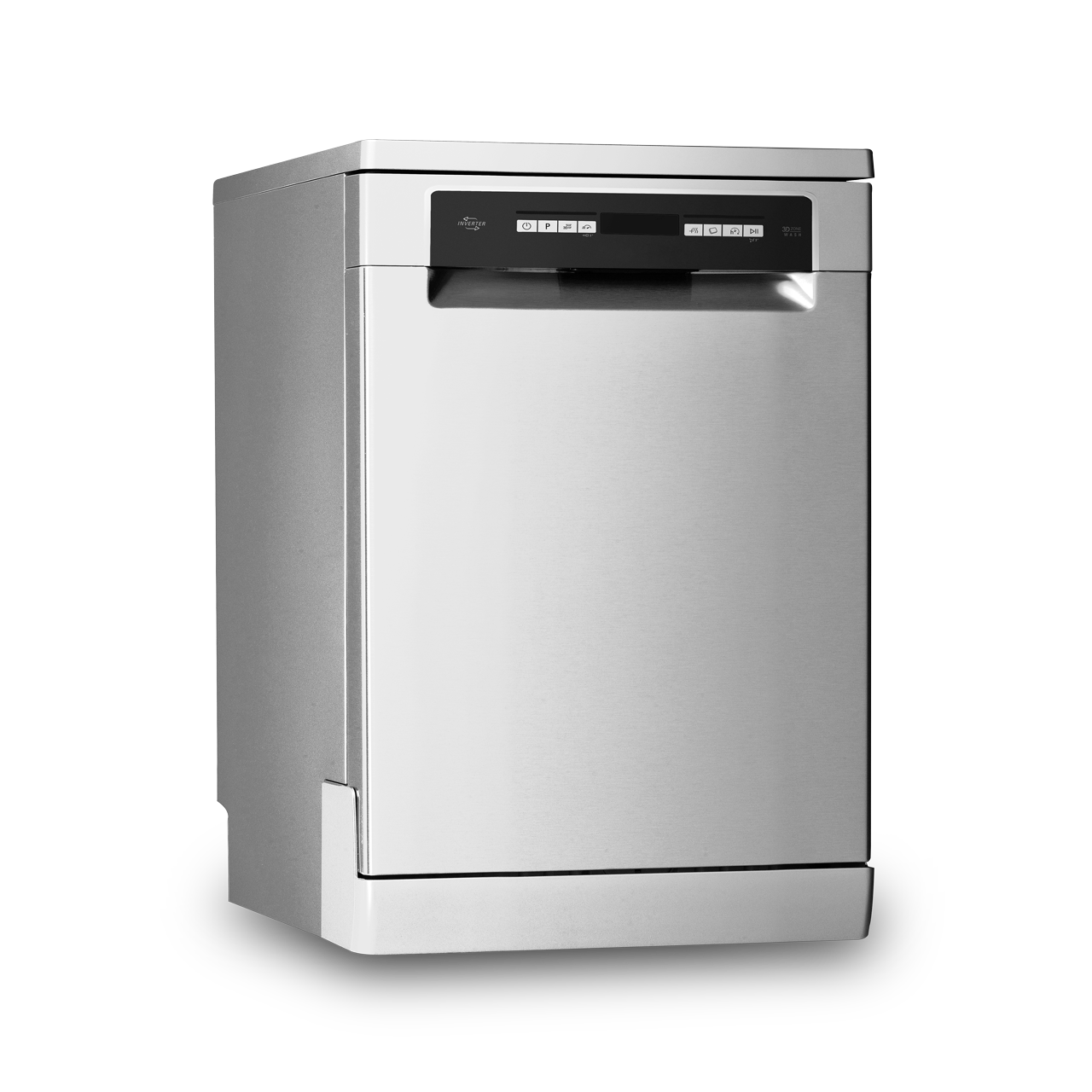 Schedule a Repair
Whatever the problem is with your dishwasher, Candu can help. Just enter a few details and we'll give you your flat-fee price, help set an appointment around your schedule, and send a Candu Pro to help get your dishwasher back on the job.
Common Issues
Some common dishwasher issues requiring repair include:
A dishwasher that won't drain

A dishwasher that leaks from the bottom or from around the door

A dishwasher that won't turn on

A dishwasher door that won't latch

A noisy dishwasher

Dishes that are still dirty after a dishwasher cleaning cycle

A dishwasher that isn't drying dishes properly after the wash cycle

A dishwasher that isn't dispensing dish detergent as it should

A unit that doesn't fill up with water
THE CANDU DIFFERENCE
One of the most stressful parts of having an appliance repaired is not knowing how much it will ultimately cost – especially when a repair ends up needing more parts or more man-hours than expected to complete.
That's why we show you the upfront flat-fee price online. You'll know going in how much your repair will cost, including parts and labor. And the work will be backed for 6 full months by the Candu Will Do Guarantee™. See details.
Brands Serviced
Kenmore

Frigidaire

GE

Amana

Electrolux

JennAir

KitchenAid

Bosch

LG

Maytag
Don't see your brand of dishwasher on this list? No problem. No matter what brand of dishwasher you have, they all work on similar principles. Put your dishwasher in the hands of an experienced and competent Candu Pro and book your dishwasher repair online today.
Types Serviced
Candu Pros can help service any type of dishwasher including:
Portable Dishwashers

Countertop Dishwashers

Front-Control Dishwashers

Top-Control Dishwashers

Freestanding

Integrated

Semi-Integrated

Drawer Style Dishwasher
Regardless of cost, make or model, most types of dishwasher require the same kind of parts, service and maintenance. Whether you're calling for repair or regular maintenance, you need an expert who understands how your type of dishwasher works and how to fix it.
HOW LONG SHOULD A DISHWASHER LAST?
Dishwashers typically last between 7 and 12 years. Several factors impact how long a dishwasher will last, including the brand, model, maintenance, and frequency of use.
During the troubleshooting phase of dishwasher repair, most appliance repair technicians discover one of several common issues which can be repaired by your Candu Pro.
Do you need dishwasher repair? Book service in your area.
Parts We Replace
Dishwasher parts that our Cando Pros frequently replace include:
Spray arms, wash arm bearing rings and spray arm seals

Door seals or gaskets

Water inlet valves

Dishwasher floats and float switches

Drain hoses, water delivery hoses and hose clamps

Detergent and rinse aid dispensers

Pumps and pump impellers

Door latches, door latch assemblies and door latch switches

Wax motors

Selector switches

Motor start relays

Drive motors

Thermal fuses

Electronic controls

Wash spinners

Filters

Heating elements and high limit thermostats

Belts

Drain pumps and motors
SHOULD I REPAIR OR REPLACE YOUR DISHWASHER?
We'll send an expert technician to diagnose your problem and figure out what parts, if any, need to be replaced. Sometimes, the replacement part for a dishwasher is expensive, or the repair so complex, that it's more cost-effective to replace it.
If you choose to replace, as a Candu member who selected our flat-fee repair option, you can save on a wide selection of GE Appliances models through our Candu Appliance Upgrade Program. Plus, discounted member pricing includes free delivery, installation, and removal of your old dishwasher.
DIY Tips
If your dishwasher isn't draining, the sink may be clogged. Check out the DIY tips in this video — this might be an issue you can fix on your own.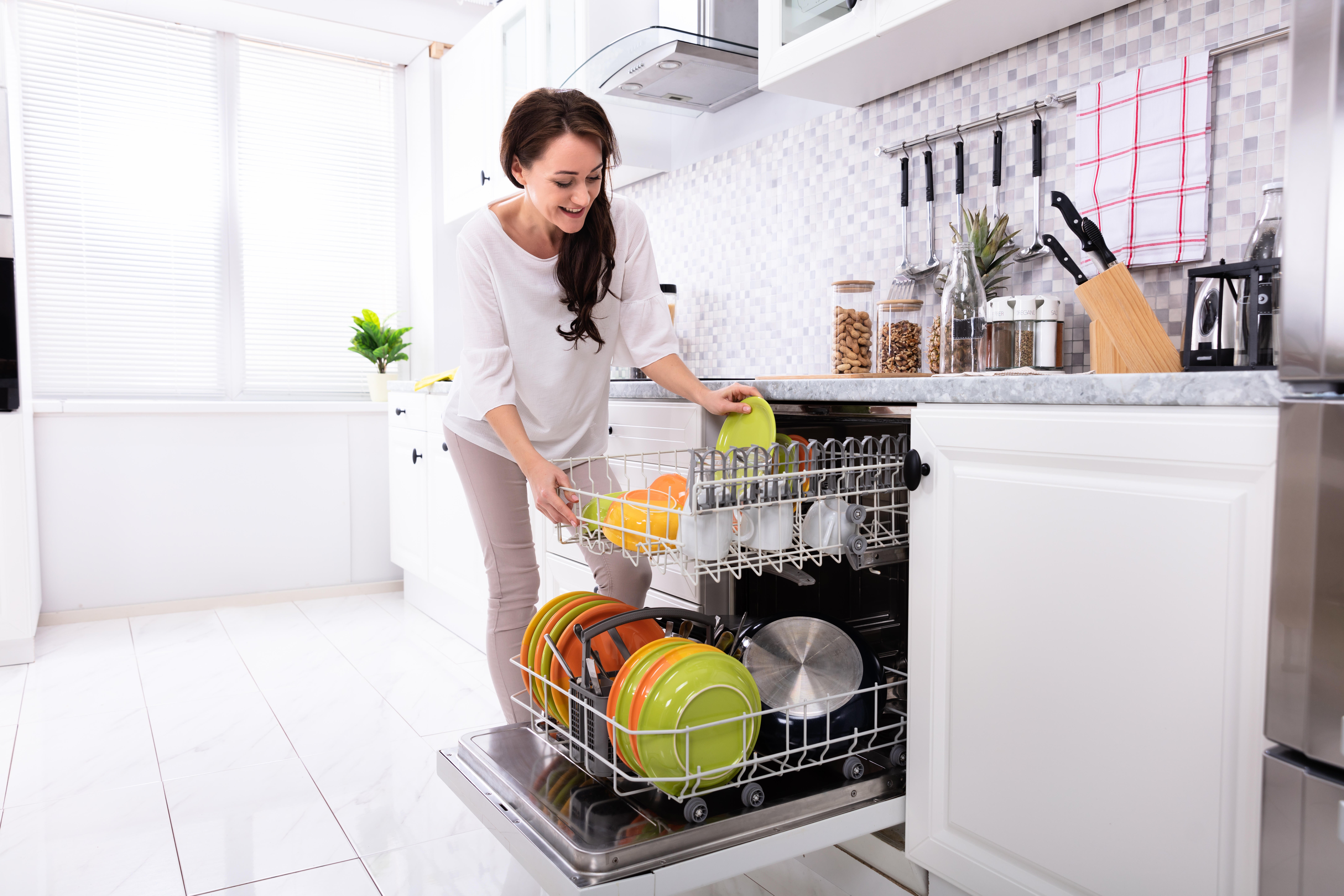 Dishwasher Maintenance
Whether you choose to repair or replace your old dishwasher, regular maintenance can prevent expensive breakdowns and keep it running longer, so you can put off the expense of buying a new one as long as possible.